Urban Fairytale Wedding in Downtown San Diego
Wu Studios | Los Angeles
I had the honor of capturing Nathan's wonderful proposal to Monique last year at the cliffs over in La Jolla. Having seen the amazing effort Nathan went to put together the proposal, I knew that their wedding was going to be one-of-a-kind as well. From their gorgeous outfit choices to their thematic curation of each and every wedding component, this wedding was an incredible experience to capture.
Prior to getting ready for the main event, Monique and Nathan wanted a private hour just to themselves for a first look. We started the day in the 
Japanese Friendship Garden
 in Balboa Park. Thanks to an arrangement with the Garden Society, were able to have the whole location to ourselves prior to opening, which created a uniquely magical atmosphere for our first hour of the day.
After our first look at the Japanese Friendship Garden, we moved on over to the 
Courtyard San Diego Downtown
, which isn't your average Mariott chain, but a historic downtown San Diego building. This Courtyard was formerly the San Diego Trust and Savings Bank building, and included an extremely well-preserved historic interior. Having such a unique location gave us a highly photogenic place to get ready for the rest of their big day.
Waiting outside the historic hotel was a similarly unique carriage to take Monique and Nathan to their ceremony site: an immaculate 
1951 Rolls-Royce Wraith
 in beautiful white paint. Imagine being spirited away in this mid-century classic dream car!
Next up for their ceremony was 
St Joseph Cathedral
, an architectural icon located in the heart of Downtown San Diego. You could really tell the love that Monique and Nathan have for each other throughout the ceremony. One thing I found out was that Monique can certainly sing!
The reception was held at 
Flora the Venue
, a unique wedding and event space which, like its namesake, resembled a hidden wildflower, tucked away amidst the urban jungle of downtown San Diego. Along with the thoughtful decorations and decor, all of this melded together to create a beautiful urban fairytale wedding.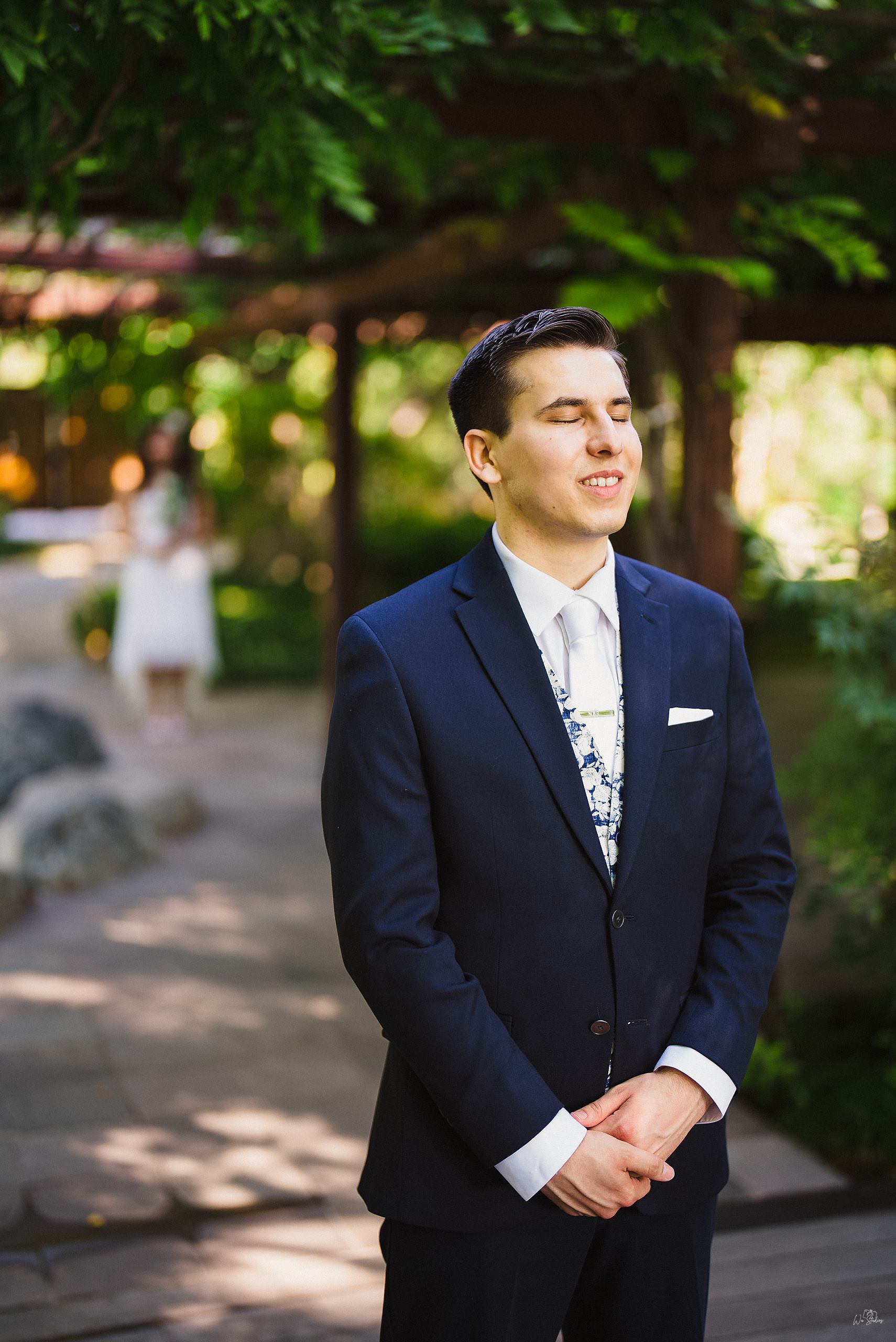 ---
Photography: Wu Studios | https://stanleywuphotography.com
Venue & Coordination: Flora the Venue | https://florathevenue.com
Florist: White Lotus Florist | https://www.whitelotusflorist.net
Catering: All Aspects Catering | https://allaspectscatering.com
Desserts: Diana's Desserts | @dianasdesserts 
Calligraphy: Mon Sherri Ink | @monsherriink
Dress & veil: Luv Bridal, David's Bridal | @luv_bridal https://www.davidsbridal.com
Hair & Makeup: Beauty by LXO | @beautyby_lxo
Custom wedding bands: Koala Jewellery Design | @koala_jewellerydesign
DJ: My DJs Events | https://mydjs.net
Transportation: Rolls Livery | https://www.rollslivery.com/