How to Prepare for a Graduation Portrait Session
Are you looking to get started in preparing for your graduation portrait session? It's an exciting process, and I can't wait to work with you soon! In the meantime, I've compiled a list of tips and suggestions to help you get ready for your photo shoot!
Throughout the years and the over 600 sessions I've done, I've accumulated a wealth of experience planning highly successful shoots, something I would love to share to help you in preparation.
---
tips to help you prepare
1. Plan your outfits early!
Did you know that the most sought-after white dresses get sold out quickly in the spring? I didn't realize that until some of my clients told me about their long journeys to obtain their dream outfits. Graduation portraits have exploded in popularity, and so has spring outfit shopping.
I highly recommend planning what to wear early, at least a few months in advance. That way, you'll have unlimited selection and plenty of time to try out your top picks to make sure you love the way they look. After all, this is the easiest way to avoid shipping delays and last-minute stress, especially when you're so busy already.
If you're still deciding on what to wear, I have an outfit guide that you're welcome to check out to help you prepare!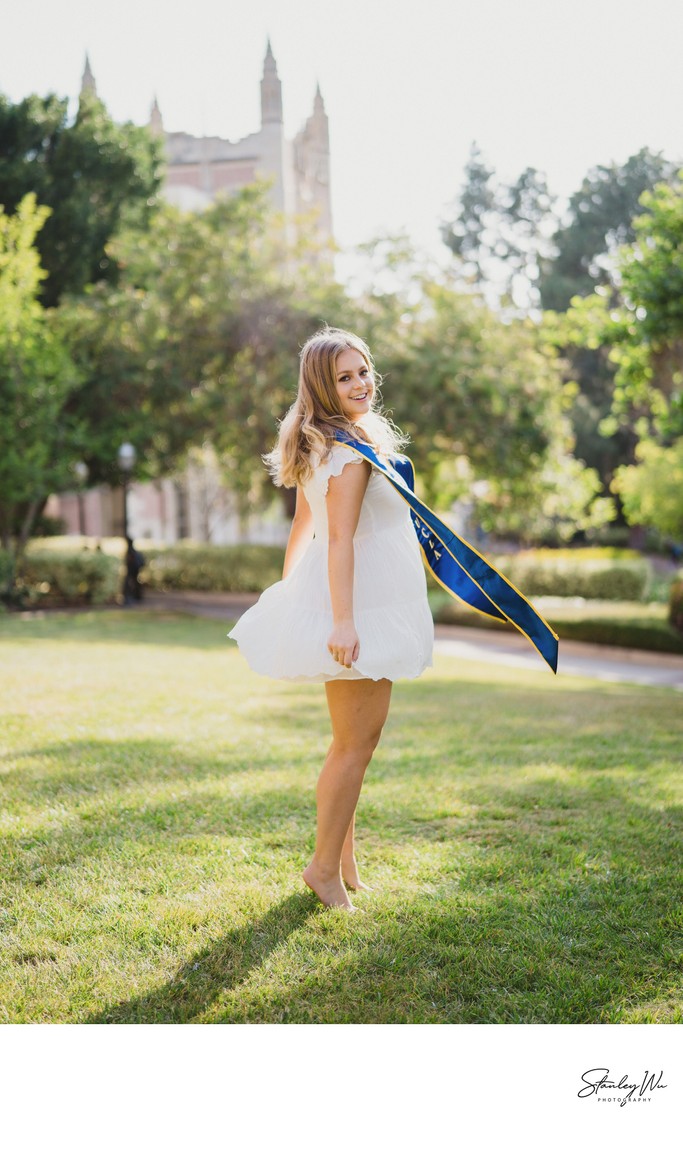 2. Consider Bringing Along A Few Props For Some Added Fun!
I would highly recommend bringing a few interactive props as they can add quite a bit of fun and variety to the session. Some props that I recommend include bubbles, custom balloons, confetti poppers (biodegradable), and a bottle of champagne!
For my full guide on props, see my graduation props guide!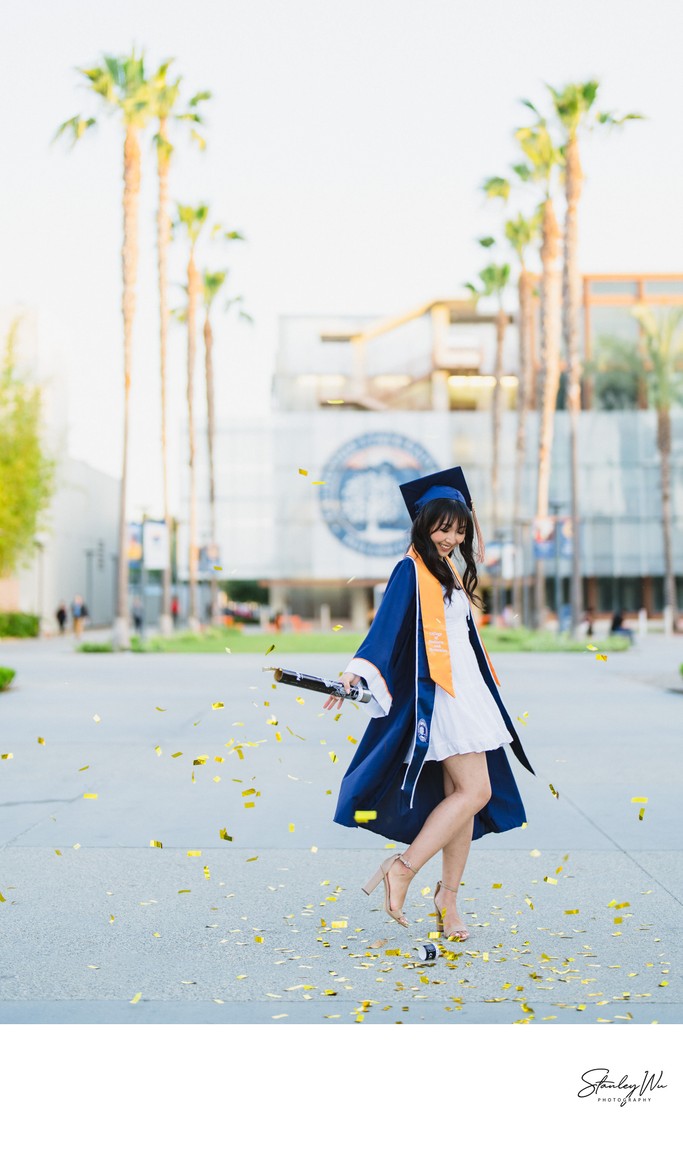 3. Put Together A Mood Board!
Have a specific idea or look in mind? I'd recommend taking the time to put together a Pinterest board. Feel free to look throughout my previous sessions on my blog, Instagram, or Pinterest for ideas others have done in the past. You can also fill out my questionnaire before the session with any special ideas you'd like to try, and we'll refer to that during our shoot.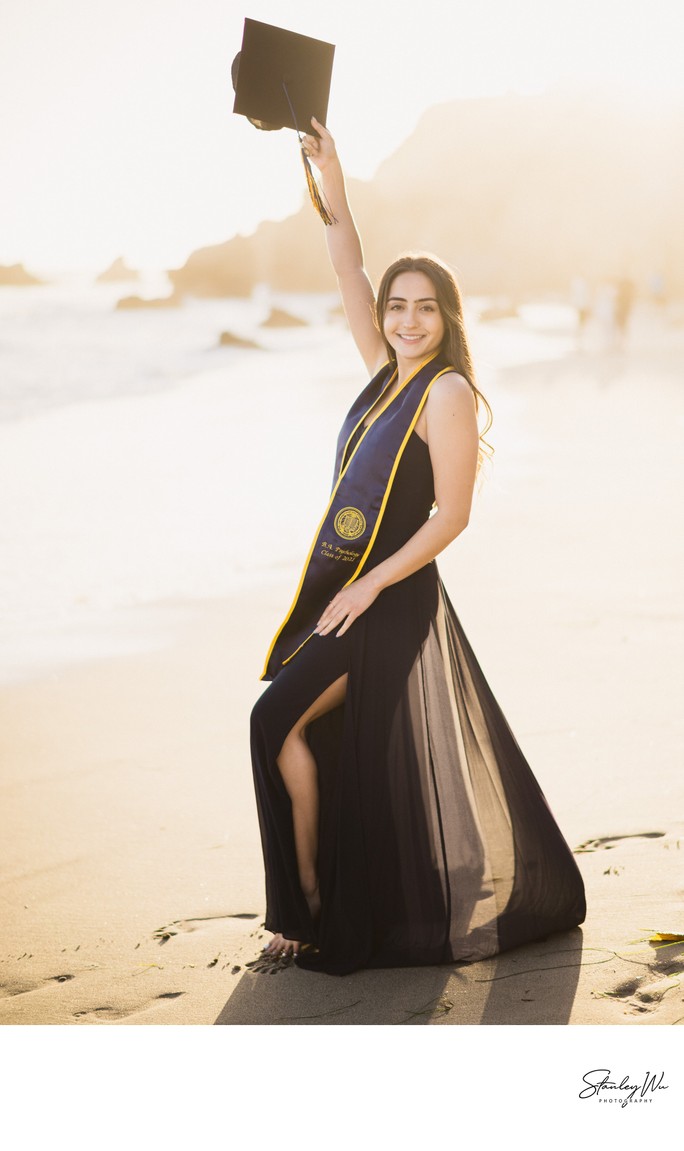 4. Hire A Professional Hair And Makeup Artist!
If you are already an expert in doing your hair and makeup, then that's perfect! If not, since you are already investing so much time and energy into a portrait session, I would highly recommend getting professional hair and makeup. After all, it's your glam day, and I think it makes the most sense to go all the way! If you would like a referral, I have a referral list that I can provide after booking.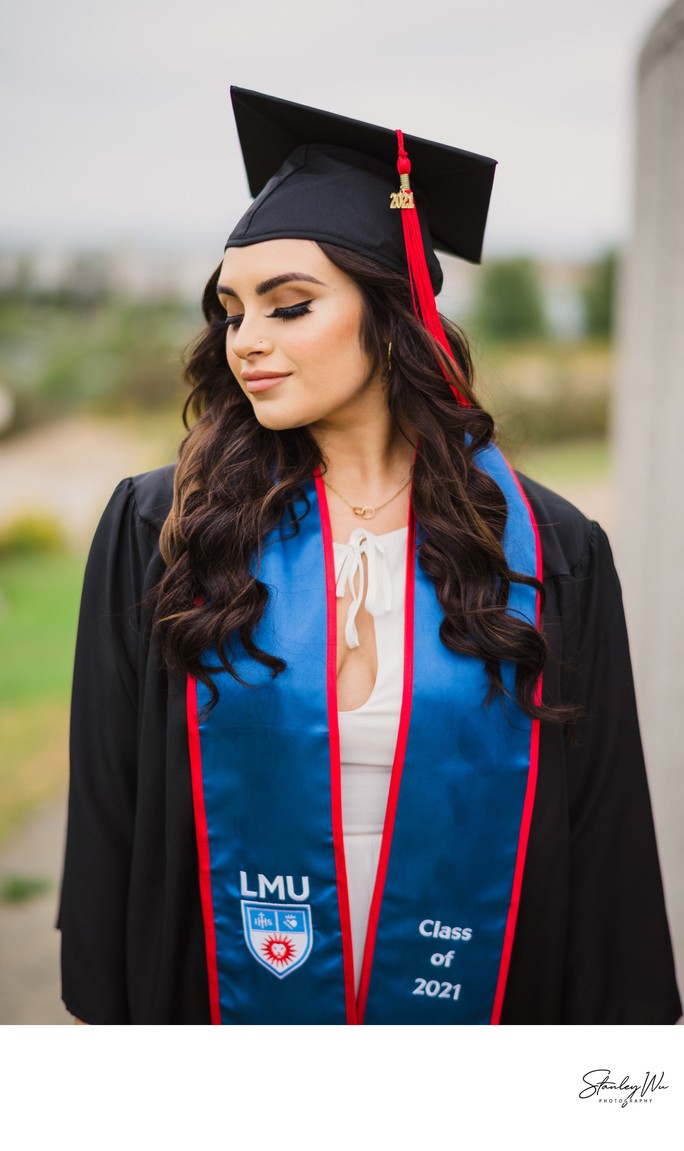 5. Get Lots Of Rest!
An often underestimated factor in preparing for a photo shoot is self-care. Getting plenty of rest beforehand is vital to feeling refreshed the day of. Keep hydrated and eat well to give your skin a healthy glow. I would also avoid scheduling your shoot or planning anything stressful (final exams, job interviews) consecutively, as you may not have enough time to rest or feel entirely present during the session.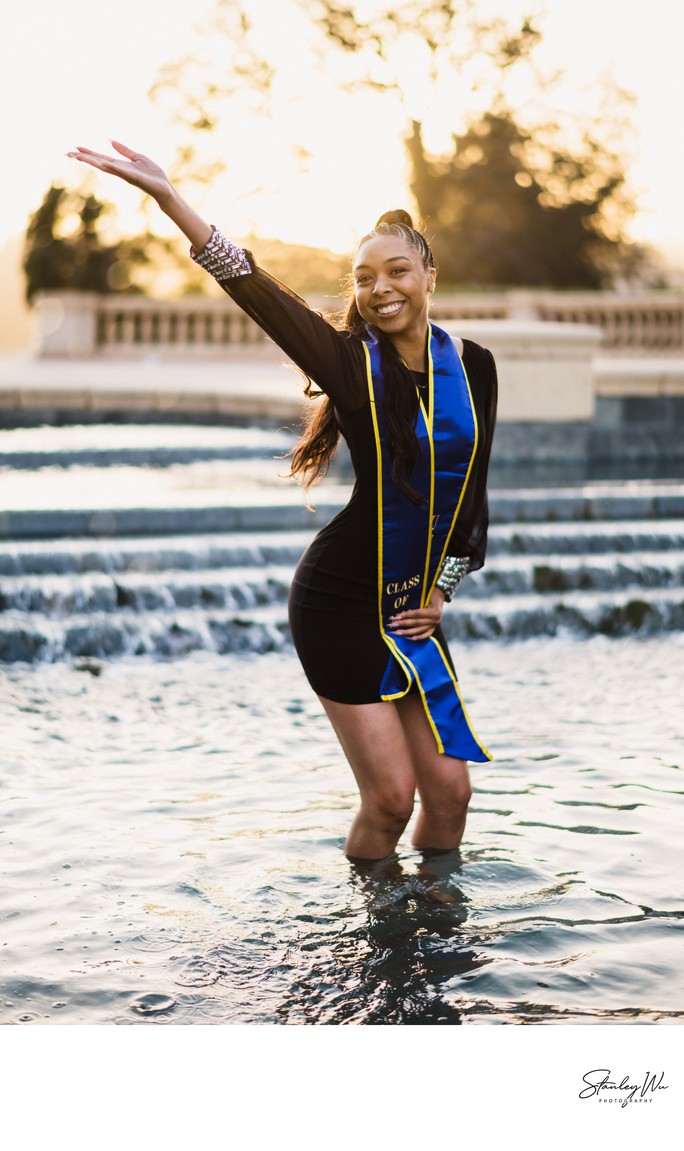 6. Arrive Early To Your Shoot!
It's best to give yourself plenty of buffer room to take it easy and keep a relaxed pace before your shoot – after all, you wouldn't want to rush to your shoot because there was unexpected traffic or if you couldn't find parking. Be sure to arrive early, especially if you are unfamiliar with the shoot location. It is always better to be early than to be late and miss out on part of the session time that you booked.
I would also recommend mapping out your commute in advance with similar traffic conditions prior to the session. If you're from out of town, just know that rush hour here in Los Angeles is no joke! (Rush hour is generally 6am to 10am, 2pm to 8pm)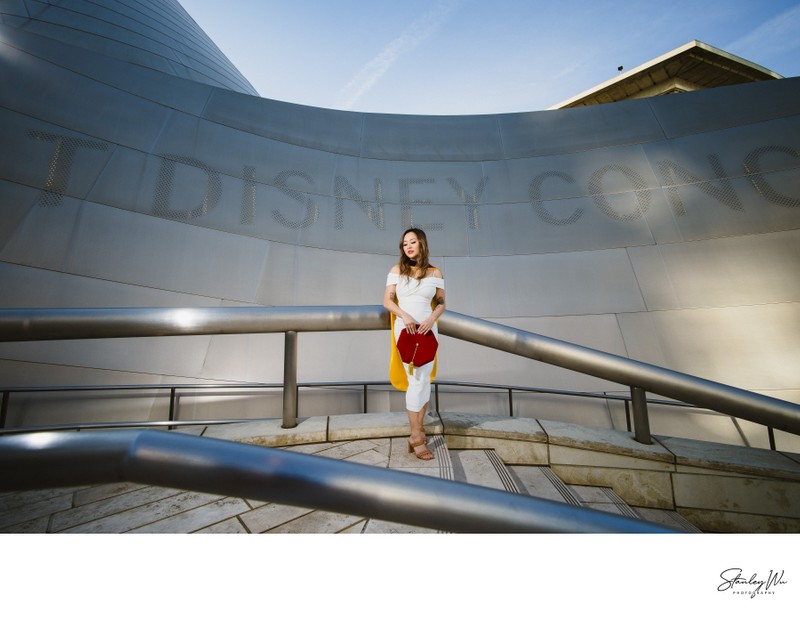 ---
Essential items to bring to your graduation photo shoot
Apart from wardrobe and props, there are other items you should consider bringing. Here is a list of essentials items that will help make your shoot proceed as smoothly as possible:
Bobby Pins

If you're not familiar with the term, a bobby pin is a small double-pronged clip that is typically used to keep hair in place for those with longer hair. These are a useful tool for styling longer hair, but also essential for graduation portraits to keep your academic cap in place as you put it on. Depending on your hairstyle or hair type, bobby pins can be a lifesaver to ensure that your cap doesn't fall off. If you have shorter hair, this won't be as much of a necessity, however.

Safety Pins

Whereas bobby pins clip two things together, safety pins poke through apparel to clasp them together. These are useful in photo shoots for fixing oversized clothing by clipping the back together. If your graduation sash is too long, you can shorten it by using a safety pin at the back to pinch part of the fabric together.

Touch-up Kit

It's always useful to have an appearance touch-up kit. If you hired a makeup artist, they might be able to provide a makeup touch-up kit. Otherwise, you can bring your own depending on makeup used (lipstick, eyeliner, powder, mascara wand, mirror). Other items that to consider in this category include hairspray, gel, pomade, oil-absorbing tissues, comb, mints. What to bring can vary depending on your specific style, so feel free to take anything from this list to add to your own!

Water

It's important to stay hydrated, especially on warmer days. Be sure to bring a bottle of water. If you are wearing lipstick, I would recommend also bringing a straw to avoid smudging.

Suitcase or Duffel Bag with Wheels

Even if you'll only be bringing a few things, I highly recommend bringing a suitcase or duffel bag with wheels to carry your apparel and photo shoot items. It's easy to underestimate the weight of these items when you need to carry them over several hours, especially if you'll also be wearing high heels.

Flip-flops or Walking Shoes

This was already mentioned in my outfits guide, but I think this is absolutely essential if you plan to wear high heels. Photo shoots often span hours, including the time it takes to commute to your photo shoot meeting spot and the journey home. Be sure to plan accordingly by bringing comfortable shoes to switch into both before or after the shoot and during when we switch locations.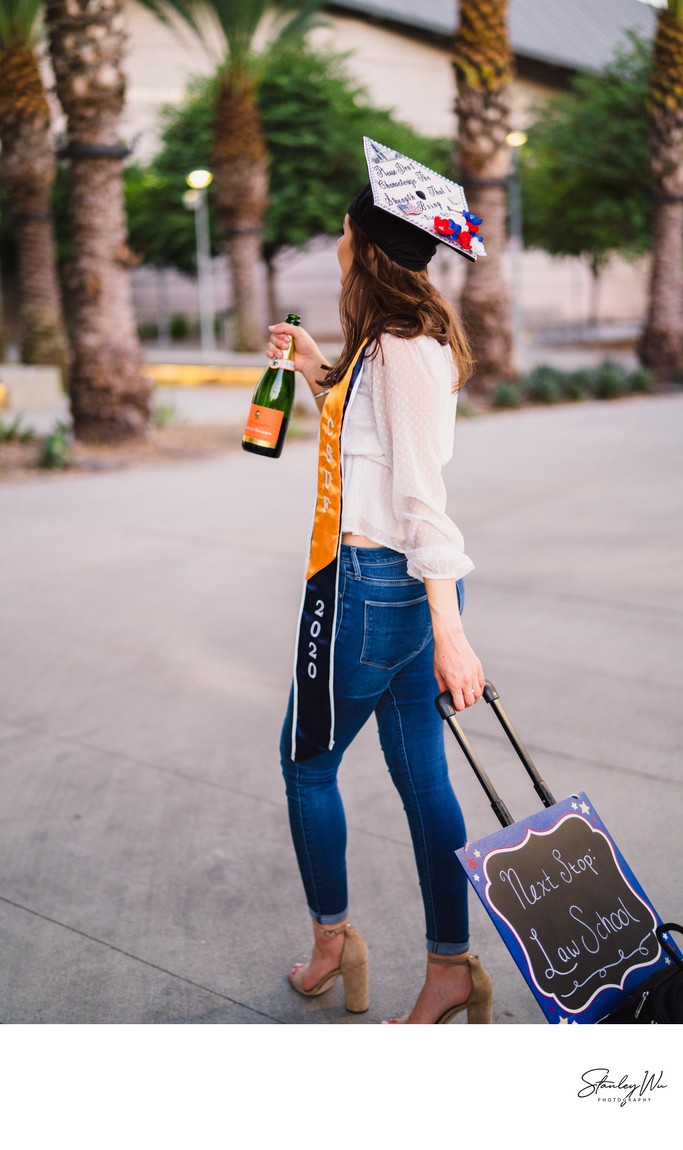 Haven't hired a photographer yet for your graduation portrait shoot? Visit my grad page to learn more about how I can help you create the best graduation photos to help you and your family celebrate the occasion.