Los Angeles Headshot Photographer
Specializing in engaging and highly branded headshots to help you stand out from your competition.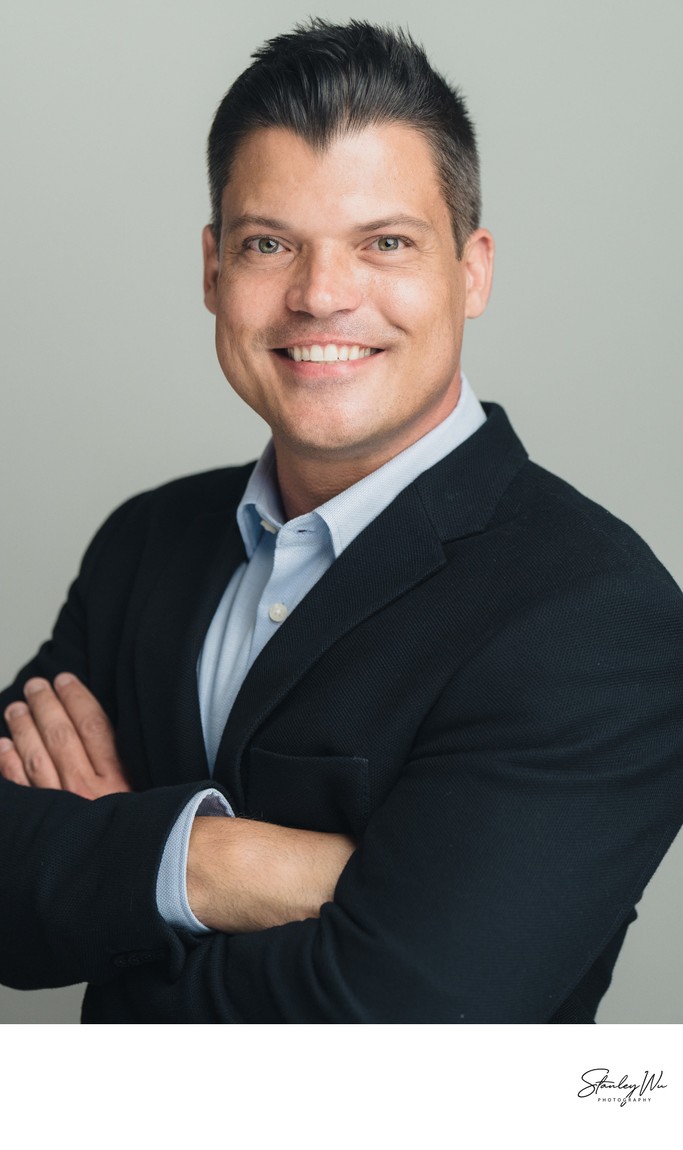 For more portfolio content, visit my portfolio page.
Why do I need a professional headshot?
One word: Branding
In this highly digital and visual day and age, it is necessary to convey the ideas you stand for within the first few seconds that someone sees your profile. You can do that by thoroughly tailoring your brand image to give your target audience an excellent and memorable first impression. An essential component of that brand image is a quality headshot.
Quality headshots aren't only just flattering portraits of a person; they are images that convey what you stand for. Whether you are a real estate agent who wants to show people that you are the key to their next forever-home, or you are a lawyer who wants to intimidate the sh*t out of the opposition when they see your profile, quality headshots are essential for building a distinctive first impression and maintaining a branded look that will only reinforce the image that you create.
Almost all of our modern networking activities take place online. No matter who is looking, whether an employer is looking to hire for an exciting new job, a prospective client for business, a talent or modeling agency, or potential connections on your LinkedIn network, your online profile will be seen and reviewed long before you physically meet. Building a purposeful, professional profile means having a quality headshot that exudes not only personality but also an aura of confidence and competence that will instantly distinguish you from your competitors.
Tailored approach
My headshot style is custom-tailored. I will use various lighting and photography techniques that I have to craft your personal brand image visually. Whether it's soft natural light for a warm and welcoming approach, or hard and dramatic studio light for a strong and intense approach, each headshot session will be unique to the look you wish to create.
Natural Light Headshot Photographer
Being in sunny Southern California is a fantastic opportunity to create beautiful natural light headshots with iconic backgrounds. Natural light brings a warmth and vibrancy to headshots that studio portraits are hard-pressed to match. I am highly familiar with iconic locations throughout Los Angeles that will add an extra dimension to your headshot.
Studio Headshot Photographer
Are you looking for a quality indoor studio headshot? I have a photography studio in El Segundo, suitable for individual and group headshot sessions by appointment. If you're booking for your company, I can also come to you wherever you are based - we'll have access to my mobile studio, which can be set up any space.
Experience & Service
I've worked with clients from many fields, including law, business, entertainment, acting, entrepreneurship, and more. I've worked with both larger companies and individuals. I offer quick turnaround times to ensure that your deadlines are all met.
Pricing
My headshot sessions are highly affordable and start at $450. Clients typically spend $700-1500 overall on their headshot session depending on how many images they keep. All images come with professional retouching in a style that is is clean, yet natural.
Serving Los Angeles
My studio is conveniently located in El Segundo near LAX, but I'm available to take your headshots whether you're right here or next door in Playa Vista, Santa Monica, Venice, Marina del Rey, Culver City, Century City, Brentwood, Westwood Beverly Hills, Pacific Palisades, Hollywood, or Downtown Los Angeles.
Schedule your professional headshot session today!