Los Angeles High School Senior Portrait Photographer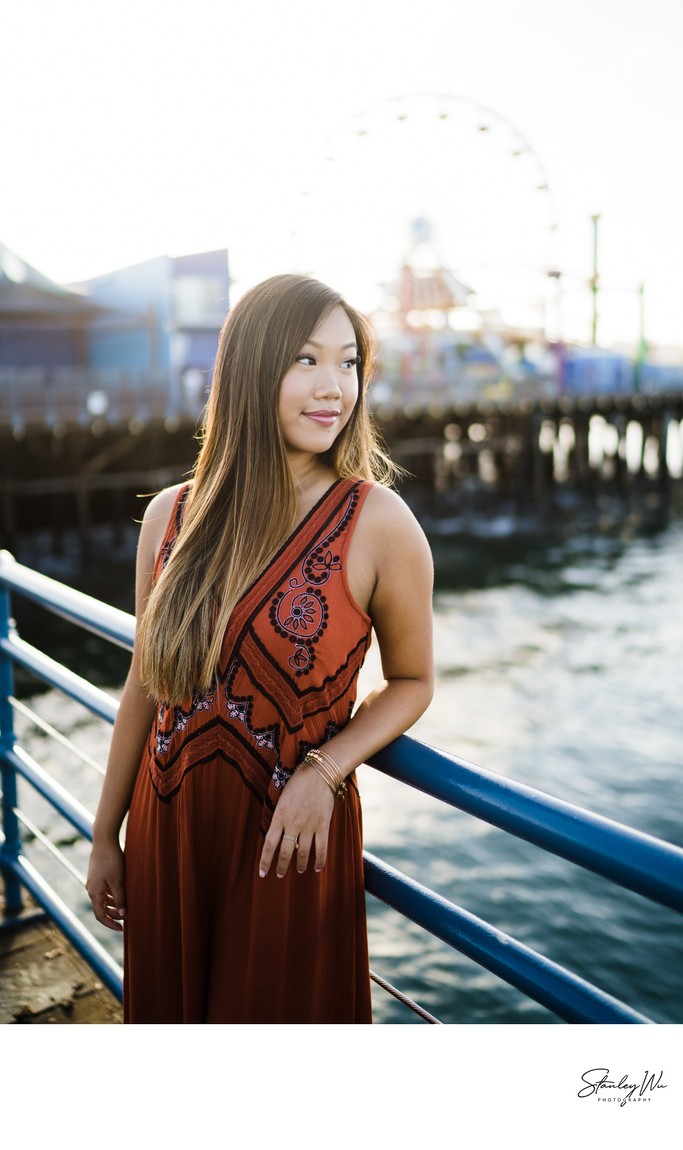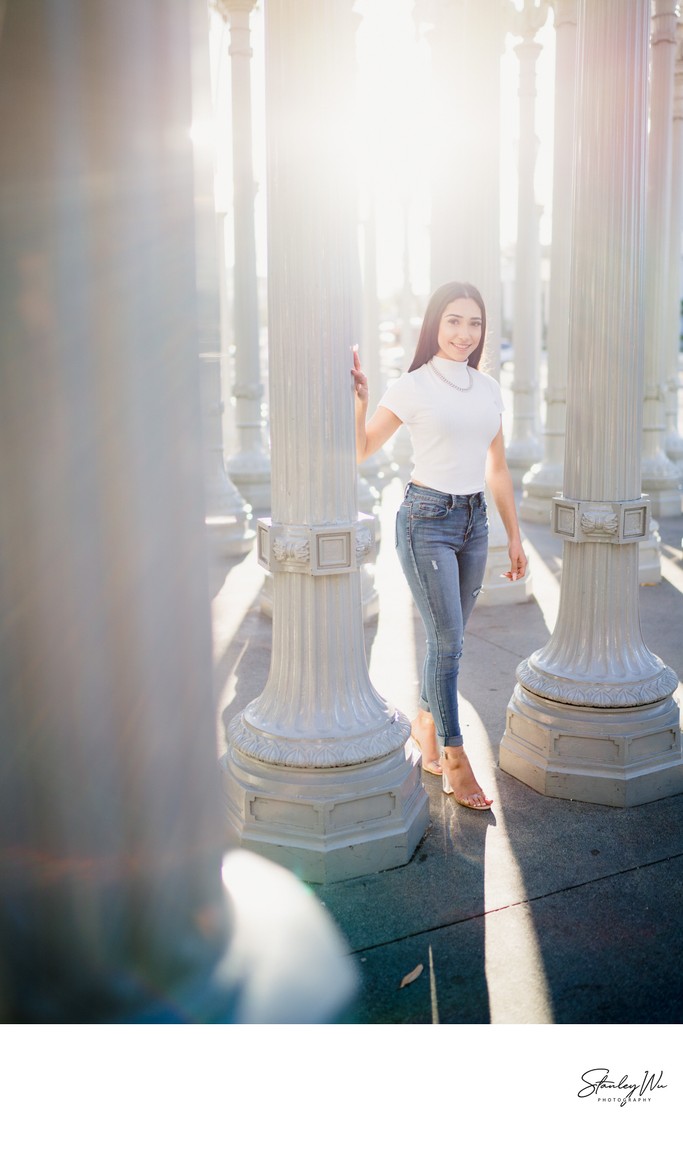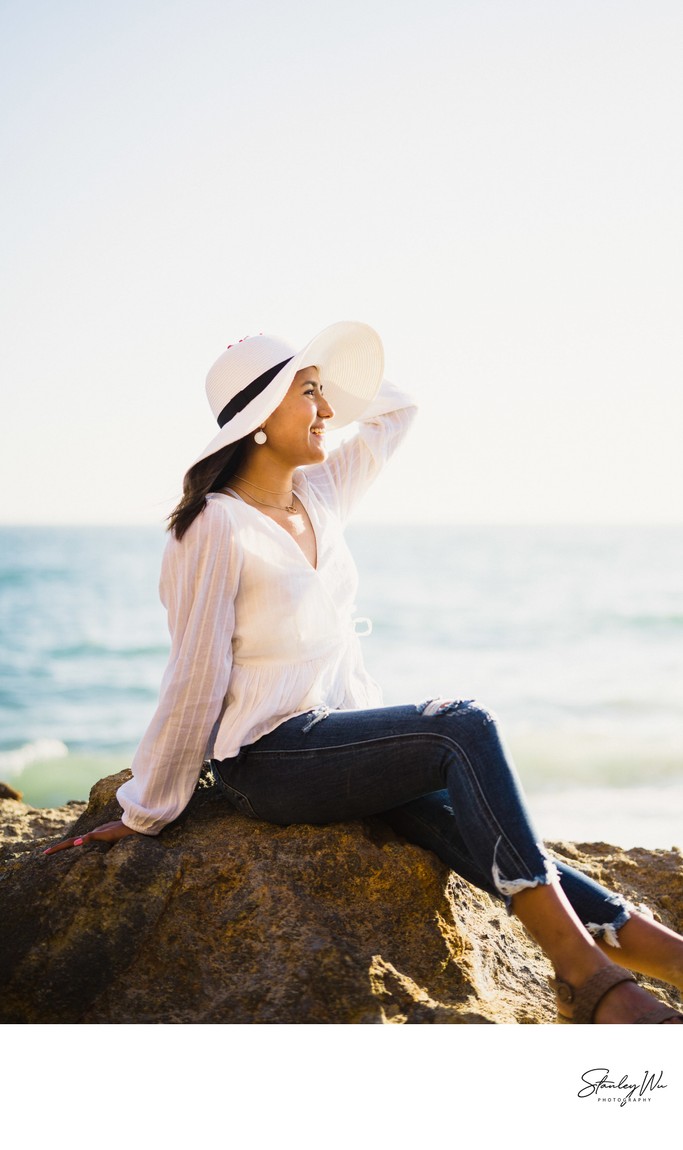 For more portfolio content, visit my portfolio page.
Welcome and congratulations!
My name is Stanley and I am a portrait photographer who specializes in helping you capture the excitement and joy of coming of age as a graduating high school senior. Your world is about to change immensely, so I am here to help you frame these fleeting moments into a timeless album that will serve as a beautiful memento for these first few years into adulthood.
Apart from the pictures themselves, I believe that a photo shoot is a great way to help gain confidence in yourself - seeing how amazing you look after taking a glimpse of the images will make you feel like a star. As an experienced graduation portrait photographer, I can help you express yourself in front of the camera naturally and authentically.
Looking for college graduation portrait sessions instead? Visit this page.
Elegant, Artistic, And Timeless High School Senior Portraits
My portrait photography style is Elegant, Artistic, and Timeless.
I believe there is natural elegance to our world and its people. When working with my subjects, I direct them to show their natural elegance and beauty through their unique personalities, whether feminine, masculine, extraverted, introverted, fashionable, or witty.
I see photography as an art form, an opportunity to bring creative visions and ideas to life. I see every shoot as a creative opportunity to make something unique. I believe that every person I work with brings something special to the table, which I always look for in my artistic process.
A great photograph transcends time. Although I love participating in popular trends, I believe that the most timeless formula to creating a fantastic portrait is simple: tasteful composition and lighting and a subject who feels encouraged to be themselves.
Modern High School Senior Portrait Photography
I offer a stylish and modern brand of high school senior portraits.
In my portraiture, I aim to capture motion and emotion, interests and passions, excitement and joy. I use an abundance of natural light and beautiful environmental landscapes and architectural cityscapes. I believe that the spirit of adventure can bring out the best in everyone when exploring the great outdoors and new locations.
Although I do offer studio senior pictures, the majority of my sessions will take place in the outside the studio, whether that's on the sunny beaches of Malibu, the picturesque canals of Venice, the luxurious avenues of Rodeo Drive in Beverly Hills, or among the sprawling skyscrapers of Downtown LA.
My Qualifications
Combining high school and college graduation portraits, I've completed over 600 sessions, photographed over 1500 graduates, worked with students from over 47 countries, and delivered over 100,000 unique portraits.
What this means is that I can draw on my wealth of experience working with clients from many different places, cultures, backgrounds, and traditions, with many different personalities, body types, and gender identities. I am here to celebrate with you and can help you look your absolute best no matter who you are and where you're from!
More importantly, I'm not your Uncle Bob - I am also younger and more relatable. Admittedly, I do feel strange saying that as I am still in my 20s.
Los Angeles Location Expertise
I am also exceptionally familiar with the best Los Angeles and SoCal photo shoot locations available to the public and available to book privately. If you aren't familiar with the area or are from out of town, I can provide location recommendations to help plan your dream LA senior portrait session.
The vast city of Los Angeles offers a massive variety of photo shoot location styles, including:
Warm, sunny beaches
Dramatic cliffside views
Lush botanical gardens
Modern urban architecture
Vintage classical architecture
Mission-style buildings
Japanese & Chinese style gardens
Castle-like mansions
European architecture
Street art and fashion districts
Skyscrapers
Wilderness parks
Local small towns
Testimonials
I believe in the quality of my service, but don't just take my word for it. See what past clients have had to say about their experiences!
I was looking for a photographer for my senior pictures in Nebraska and somehow I came across Stanley Wu's page and was in love with how he took pictures... so simple and elegant... So I decided I was going to take my pictures in California because my family and I were heading over there for vacation. Taking my pictures with Stanley was the best day of my life. He and Esther made me feel so comfortable. They were just a blast to be around, so gentle and kind. And my photos were breathtaking I can't stop looking at them. I will forever cherish this moment for a lifetime. Thank you so much.

- Meleny C.
Apart from this review, I have over 150+ five-star reviews which you can read here.
Pricing
My sessions start at a minimum of $750, with album pricing starting at $650. On average, clients spend around $1000-2000, ordering a mix of digital images, wall art, and albums.
I offer simple and transparent pricing for my sessions and products. My pricing is also highly affordable. While professional photography is not cheap, my clients have always found my services a fantastic value. I always aim to provide value above and beyond what you pay.
In hiring me to be your graduation portrait photographer, you'll obtain many distinct advantages in return:
I am highly experienced in working with people of all types and can actively direct and pose you to show off your best self in a flattering and elegant way.
I am an expert in graduation portrait photography and can create iconic images that help celebrate your achievements.
I have extensive knowledge of photo spots around LA and can bring that experience to create the best photos for you.
I will help you with the session logistics with tips, guides, and meetings beforehand so you won't have to stress about planning a shoot.
I provide beautiful albums and wall art to pair with your session, something many photographers no longer offer.
---
Interested in learning more? I have more general portrait session information along with a FAQ section on my main graduation portrait photography page for college graduates.
---
Frequently asked questions (FAQ) for High School Senior Portraits
Absolutely! Besides the baseline value of documenting your youth, photo shoots are a lot of fun! You'll get a whole glam day to yourself, explore new locations, feel empowered in front of a camera, and be able to share the amazing results with your friends afterward.

If you are camera-shy, worry not – I'm great with providing easy-to-follow posing directions that are flattering and cater to your good angles (first-timers are often surprised at how many great angles they have). I understand how easy it is to feel awkward in front of a camera, but I am here to make it a natural and stress-free experience for you and the whole family.
The best time to take senior pictures in Los Angeles is in the summer before school starts, during your fall semester, or during the winter. After all, you'll want to get your senior pictures printed and framed well before you graduate in the spring so you can share them with your friends and family!

Weather-wise, we enjoy almost 300 days of sun and moderate temperatures all-year-round here in LA, so there's not really a bad time to take senior portraits otherwise. Depending on your intended photo shoot location, the one time of year to avoid would be the peak of summer, when it'll get into triple digit temperatures if it's an inland location. If it's a beachside location, this would usually not be an issue during summer.