Loyola Marymount University Graduation Photoshoot Guide
Are you looking to do your graduation photos at Loyola Marymount University?
In this guide, you'll find helpful tips and information on how to get to campus, where to park, and a list of iconic locations to take photos to maximize your grad photo experience at LMU.
I believe I can help because of my extensive experience at LMU. I have been photographing LMU graduates since 2016. I know the culture, understand student life, and, most importantly, how to get some amazing graduation portraits that show the unique experiences you've had at LMU. I've been based in the neighborhood of Playa Vista for five years – now, I'm just next door in El Segundo.
If you're interested in booking a portrait session here, feel free to contact me or visit this page to read more about my graduation portrait services!
---
About LMU
Loyola Marymount University, founded in 1911, is a private research university based in Los Angeles with Catholic and Jesuit roots. The institution has a few locations, including its main campus at the border of Westchester and Playa Vista, Loyola Law School in downtown Los Angeles, and a satellite campus in Playa Vista.
The LMU main campus is 142 acres large. It sits atop a bluff, featuring a magnificent panoramic view of West LA, including Playa Vista, Marina Del Rey, Culver City, Westwood, Santa Monica, and even Malibu on clear days.
The school has a total enrollment of around 10,000 students, including those from undergraduate, graduate, and law school divisions.
The official address of Loyola Marymount University is 1 Loyola Marymount University Dr, Los Angeles, CA 90045.
---
Best Photo Spots at LMU
Here is a list of the few iconic locations and my favorite photo spots at LMU.
Easily the most iconic building on campus, the Sacred Heart Chapel provides a beautiful backdrop with its clean white exterior, triple archways, and matching clock tower on the side. Normally, the chapel serves as a place of Catholic worship, offering days of mass and options to reserve it for religious purposes.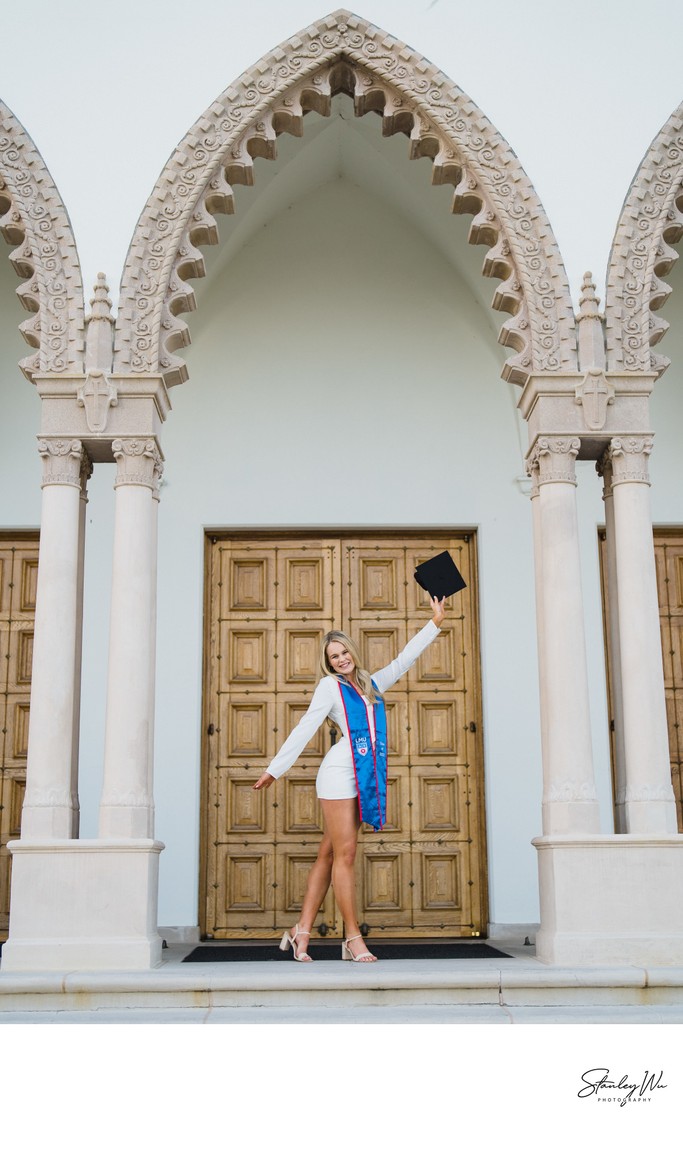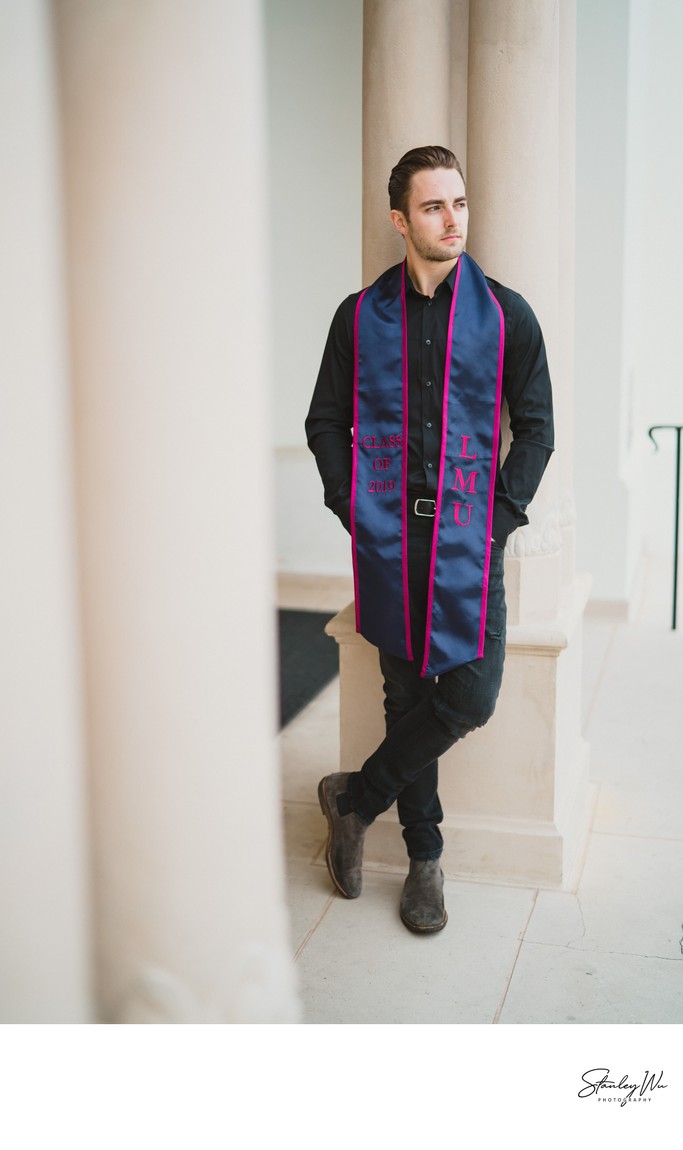 Whereas the Sacred Heart Chapel is the most iconic building, the Sunken Garden provides the most iconic view, containing the chapel within. The garden is a vast lawn decorated with palm trees in a semi-circular shape that separates the chapel and the other academic buildings. On normal school days, you'll find students relaxing or studying on the grass, enjoying the Southern California weather. On graduation days, you'll find the Sunken Garden completely packed with chairs and a grand stage for the graduation ceremony. The garden provides an excellent view of the Sacred Heart Chapel and the vast green lawn in front.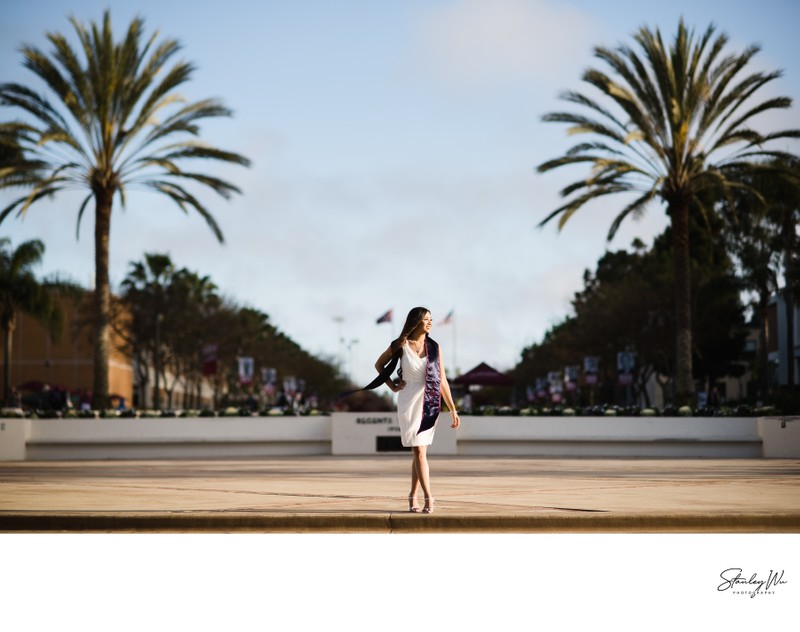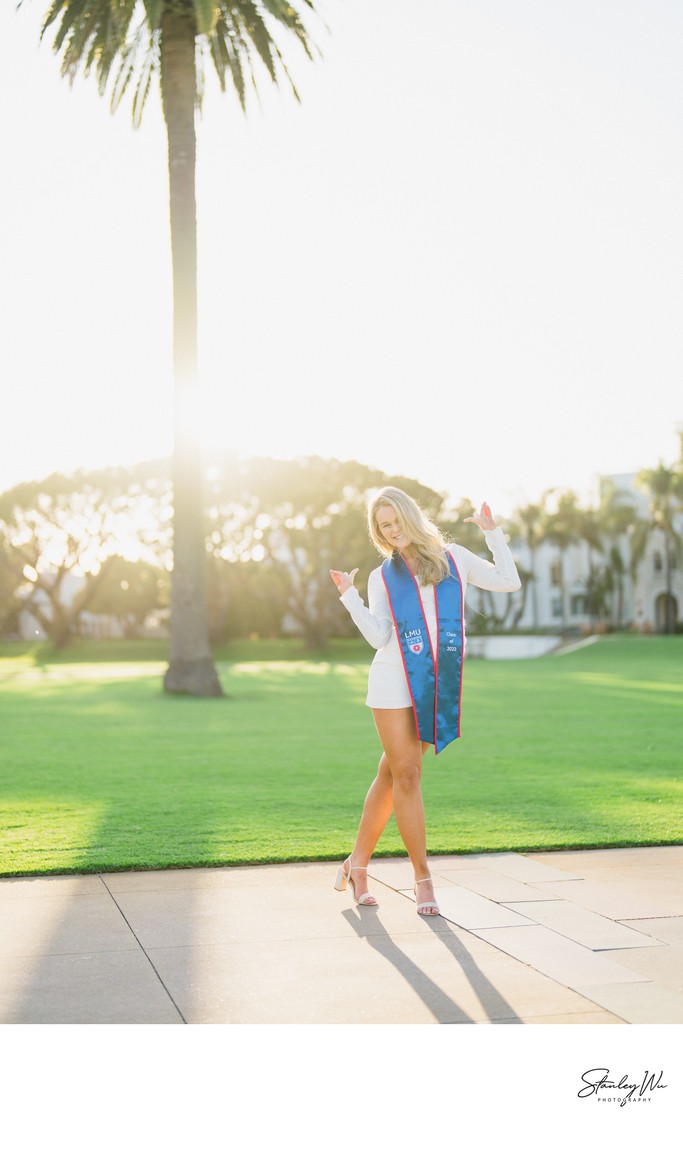 The Sculpture Garden is located next to the Sacred Heart Chapel and features beautiful greenery along with several notable sculptures along a path overlooking the bluffs.
Since LMU is located atop a bluff, you'll be able to get a magnificent view of the city all around the edges of campus. A good point to access the bluffs would be right behind the Sacred Heart Chapel. This creates an excellent backdrop with the city of angels in the distance. On clear days, you'll even be able to see downtown LA and Malibu.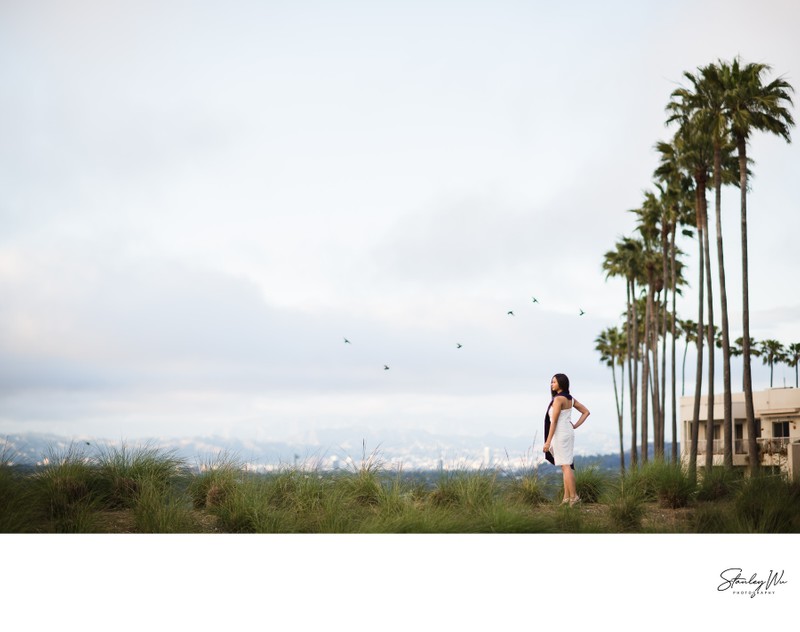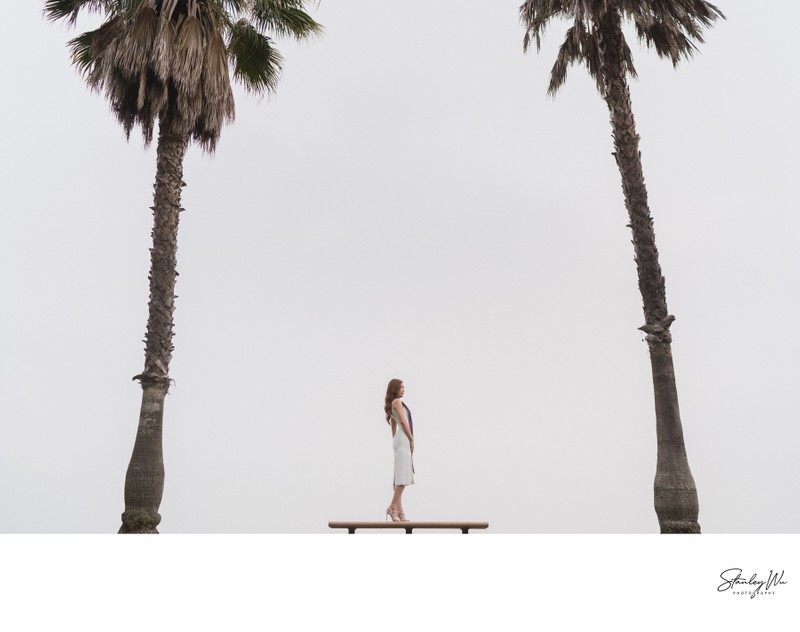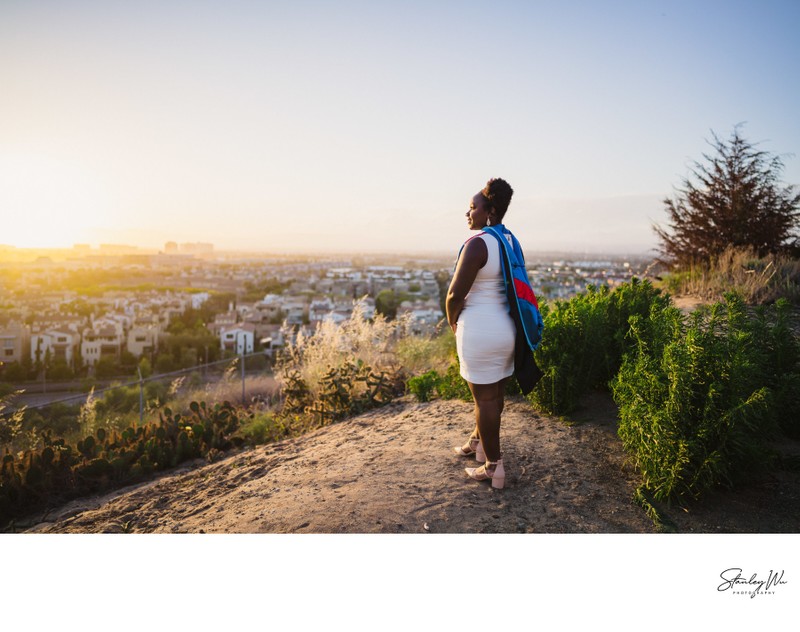 The official mascot of LMU is Iggy the Lion, and collectively, the LMU Lions. You'll be able to find a life-size lion statue near the student center around the center of campus, directly south of the Sacred Heart Chapel and Sunken Garden.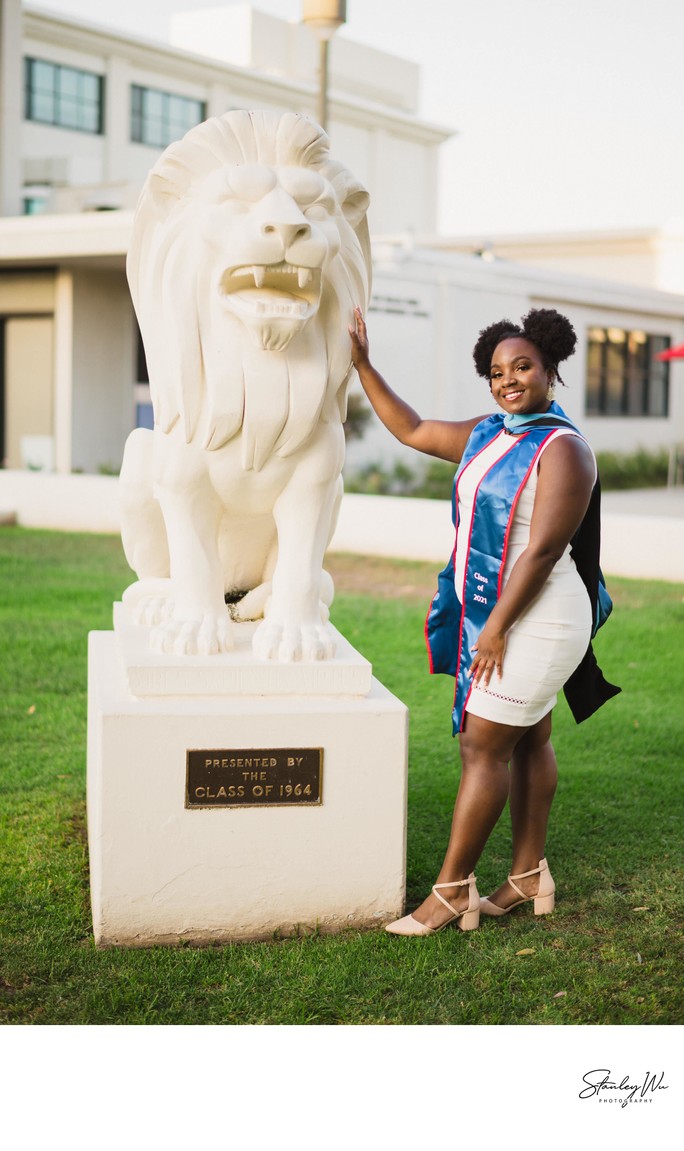 Situated east to west near the center of campus is a walkway flanked by two magnificent rows of palm trees. This corridor is known as Palm Walk, and connects the center of campus to the west side, where the campus library and residential apartments are located.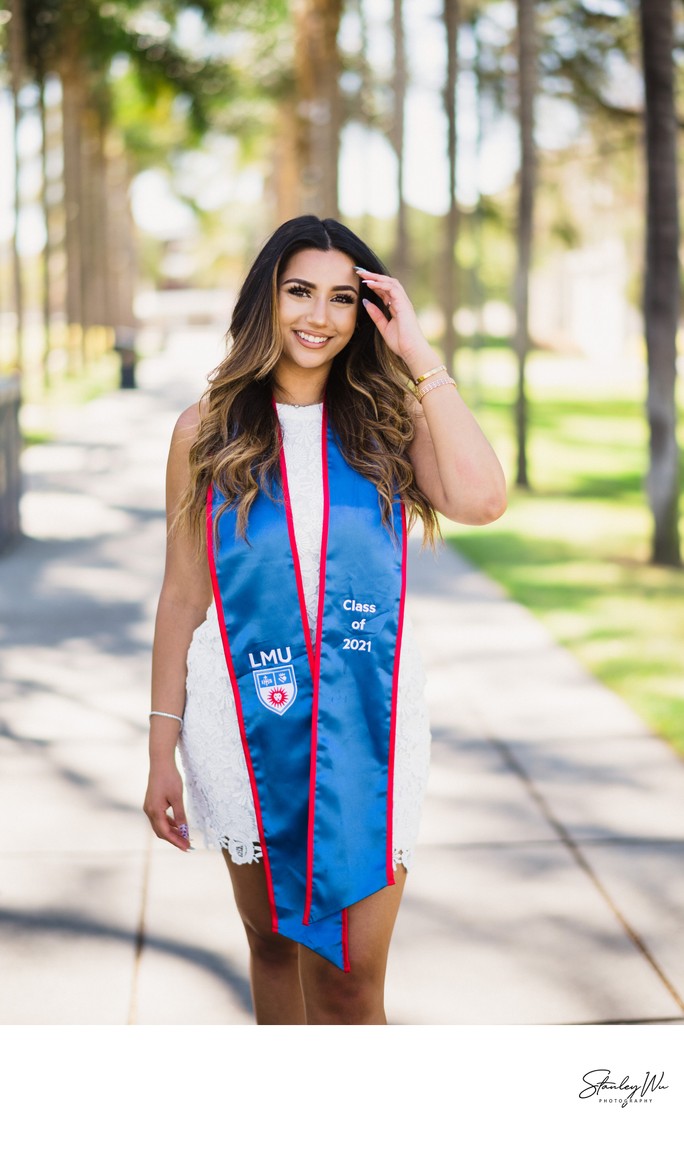 The LMU sign is located next to the main entrance on Lincoln Blvd, across from a large fountain, which serves as one of the school's landmarks when driving by on Pacific Coast Highway.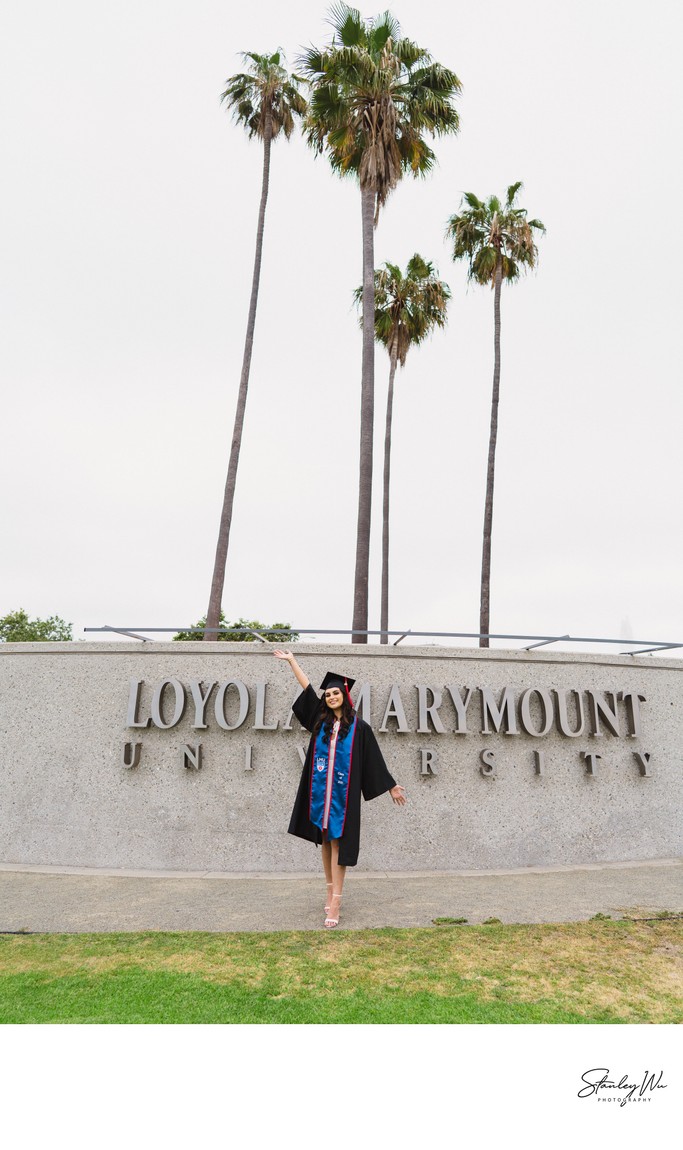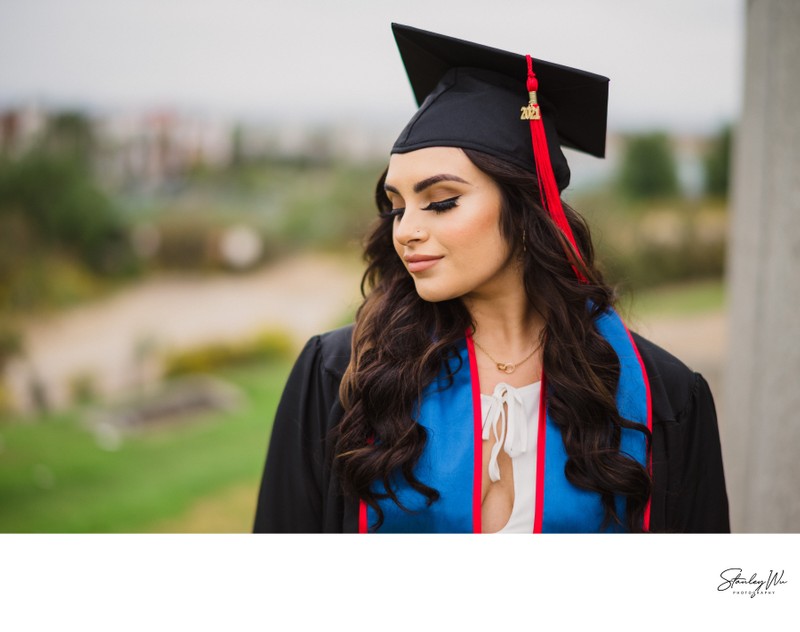 The Lincoln Fountain is a large water fountain situated directly across from the LMU Sign. It's an iconic LMU landmark visible from afar – it's hard to miss when driving up Lincoln Blvd. It makes for a pretty cool backdrop for photos too! As for an interesting fact: there have also been efforts by the school to reduce its water usage for environmental reasons – it remains in operation but only loses less than 2 showers' worth of water due to evaporation per week – pretty impressive for such a large water fountain.
---
---
Accessing LMU Main Campus
Loyola Marymount University's main campus is in Westchester, a neighborhood of Los Angeles. Adjacent cities include Playa Vista, Playa Del Rey, and Marina Del Rey. The campus is also very close to LAX, only a short drive away.
There are two entrances to LMU – the first and main entrance is right off Lincoln Blvd / Pacific Coast Highway (Hwy 1). The second is on W 80th St, in the neighborhood of Westchester. Visitors are required to enter through the main entrance via Lincoln Blvd, whereas students may enter through either. Note that this is a private campus – there may or may not be access restrictions at the gate depending on when you plan to enter.
Parking at LMU
There are several parking structures and lots open to visitors. The most convenient parking lot for LMU photo shoots is located next to the Sacred Heart Chapel and Xavier Hall. If the parking lot is full, there are others available to visitors.
I've also included a few google maps links for easy directions above and throughout this guide.
Visitor parking fees are as follows: 0-40 minutes $3.00, 40-60 minutes $6.00, 60-80 minutes $9.00, 80-100 minutes $12.00. Beyond that is their flat daily parking rate of $15.00. Parking fees are enforced Monday through Friday from 8:00 am to 8:00 pm. Parking fees can be paid by credit card at the pay stations at each available lot or through a mobile app, Parkmobile.
Note that there may be a special event parking situation during graduation week. Some roads may be closed off, and certain parking areas will be inaccessible to the public.
In general, be sure to arrive early to account for parking and walking to your destination.
---
Are you coming from out of town? Here are a few nearby locations to stay in while you visit LMU.
Thankfully, Loyola Marymount University is located in an area with plentiful options for nightly accommodations. They are clustered in three primary areas: Marina Del Rey to the northwest, Culver City near the Westfield to the northeast, and LAX towards the southeast. Each area is less than a 10-minute drive from LMU.
The closest hotel to LMU:
Hotel June West LA – Located 5 minutes from LMU, mid-century modern design, 3-star hotel with a 4/5 Very Good rating on Google. Pricing starts at $159 and varies seasonally.
Other accommodations near LMU within 10-15 minutes' drive:
---